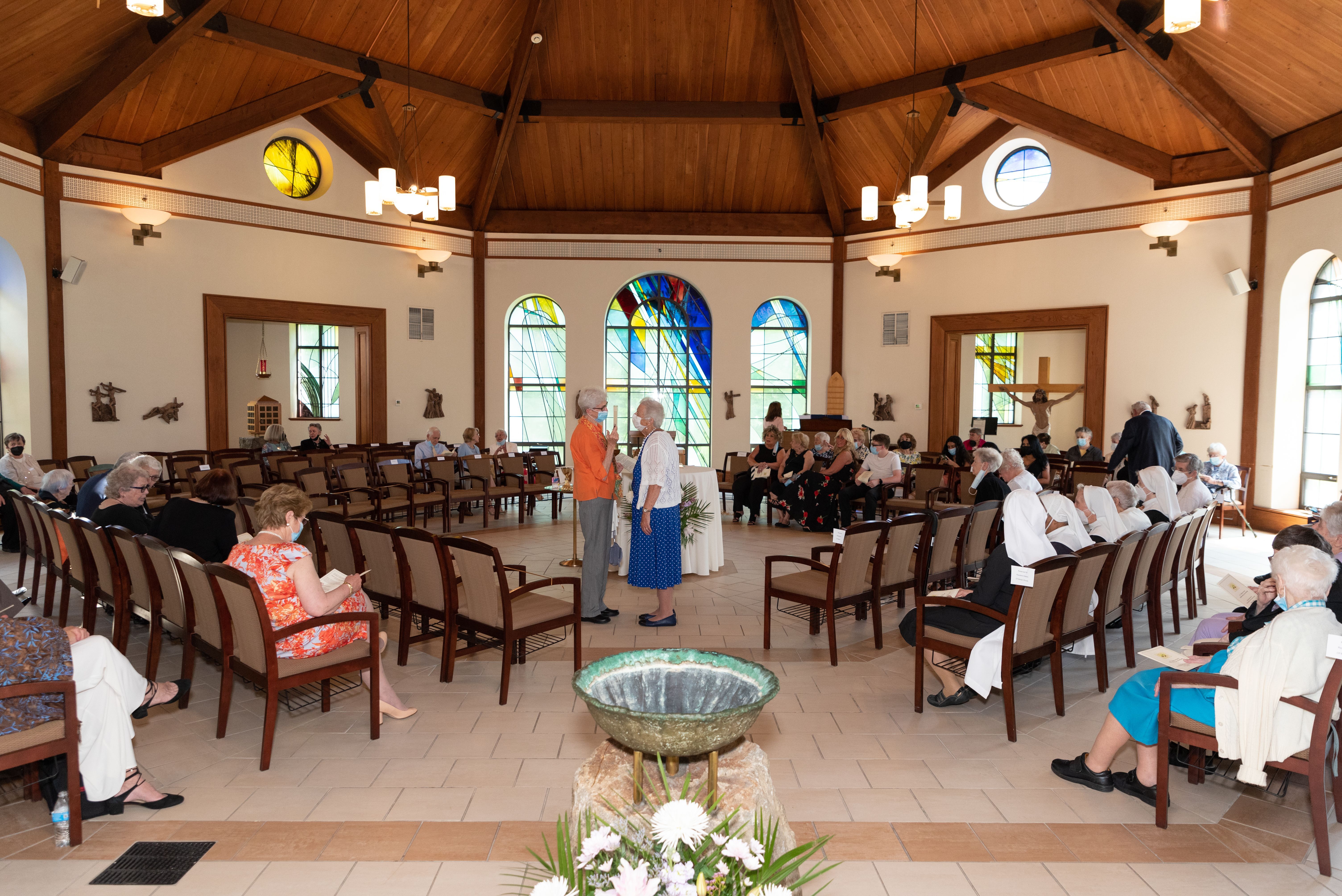 May 22 was a glorious day!  Marian Woods Sisters and supporters gathered to celebrate the 20th anniversary of this joyful home.  The long-awaited celebration, which had been delayed due to Covid-19 was attended by over 200 people. The day's festivities began with Mass celebrated in the Marian Woods' Chapel by His Eminence Timothy Cardinal Dolan.  The mass could also be viewed outside, via video transmission.  A reception followed on campus.
Marian Woods, a 50-bed retirement residence for women religious came together after several years of collaborative planning by the five founding congregations:  The Franciscan Sisters of Peace, the Sisters of the Blessed Sacrament, the Sisters of Mercy, the Sisters of Saint Dominic of Blauvelt, and the Society of the Holy Child Jesus.
In the past 20 years, 200 plus Sisters have lived at Marian Woods. Many have continued service ministries which include making sandwiches for Midnight Runs, a phone outreach ministry, teaching English as a second language, and so much more.
The event which was emceed by Kacey Morabito Grean of 100.7 WHUD, honored Sister Patricia Wolf, RSM, whose vision of a home for retired women religious of all communities brought the congregations together to conceive of this venture, John E. Maloney, current vice chairman and treasurer of the Marian Woods Board of Directors, and Louis DiNapoli a long-time friend and supporter.
Click here to see view our sponsorship support
Click here to view photo highlights from the event