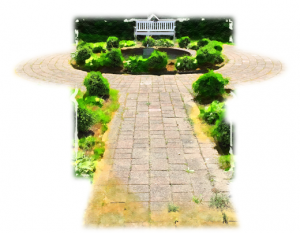 Purchase a Memorial Brick
When you purchase a brick for our Memorial Garden, you create a lasting legacy for loved ones.  Each brick is engraved with your personal inscription and is incorporated into our Prayer Walkway.  The Prayer Walkway, outside the Chapel, leads to a garden and fountain with a view of our beautiful grounds.  Each inscription is added to our prayer list so that your loved ones are continually remembered in the Sisters' prayers.
Click here to print the order form.