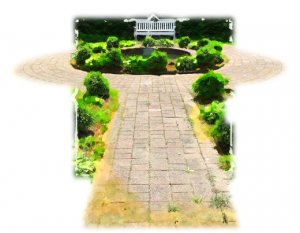 Purchase a Remembrance Brick
When you purchase a brick from our Remembrance Brick Program, you create a lasting legacy for loved ones while helping to support our elder Sisters at Marian Woods Convent. Each brick comes complete with your personal inscription and is laid on our Prayer Walkway. The Prayer Walkway, outside the Chapel, leads to a garden and fountain with a magnificent view of the grounds at Marian Woods. Each inscription is added to our prayer list so that loved ones are continually remembered in the Sisters' prayers.
This gift transcends time and serves as a reminder of your love and commitment. There is no better way to commemorate a special occasion, or the memory of a loved one, and express pride for the dedication of our Sisters.
For additional information, please contact Sr. Lorraine LaRocca at 914 750-6137 or via e-mail at llarocca@marianwoods.org.
Click here to print the order form.