Specialty Rooms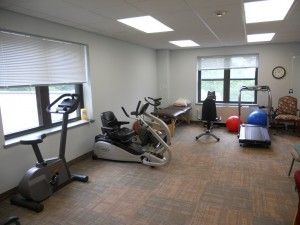 The well equipped exercise room features a NU-STEP machine that provides full body exercise. It also has recumbent bikes, a treadmill, weights, balls  etc. All to help residents to stay active and in good physical health. Often when PT is necessary the visiting Physical Therapist uses the room to work with their patients and train them to use the equipment to improve and maintain  mobility.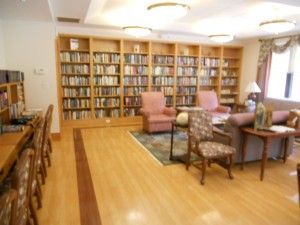 For residents who enjoy reading the Library provides hundreds of books in a variety of subjects and genres. Located adjacent to the dining room it is a nice place to sit relaxing after breakfast or dinner and read a book or any of the daily newspapers delivered here. There are also two computer workstations available for use in the Library.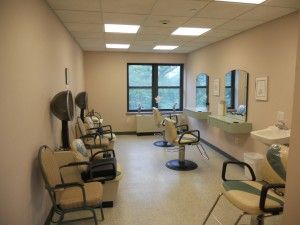 Our in house Hair Salon provides opportunity for our Sisters to get their hair done. Two visiting beauticians come once a week so residents can sign up to get their hair cut, a wash & set, even a perm conveniently without leaving the building.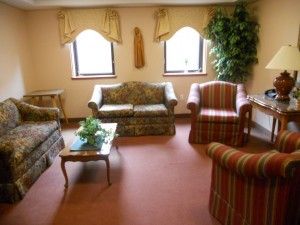 The Sister's Parlor, located just outside the Chapel is a quiet, comfortable room where Sisters can meet in small groups for prayer or discussions or  consult with their liaisons or other members of their Communities.