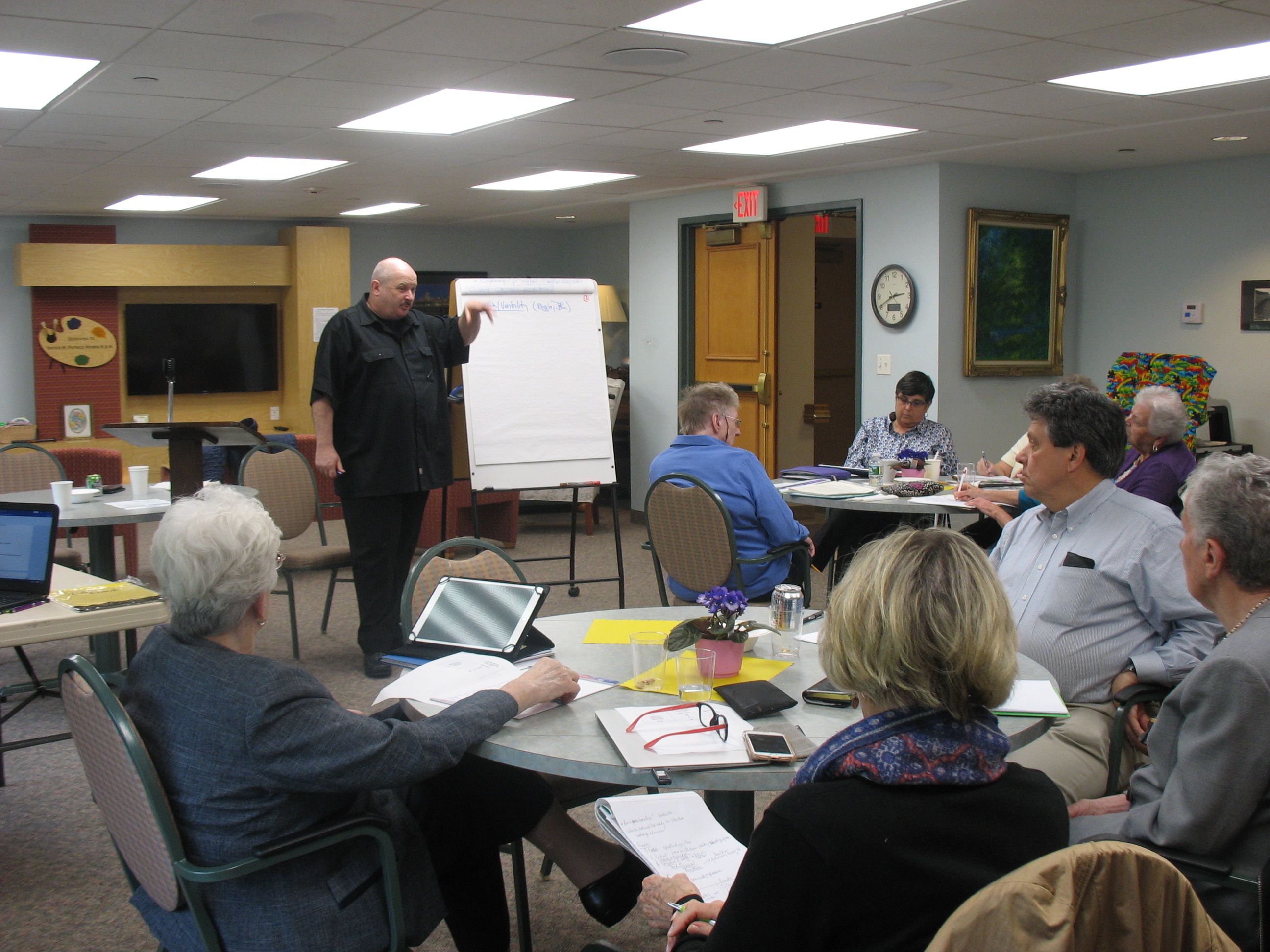 Governance
Marian Woods has two (2) levels of governance:
                A. Members of the Corporation
                B. Board of Directors
A.  The Members consist of representatives of four (4) Religious Institutes which founded Marian Woods. Each congregation designates a delegate to represent the Institute at meetings of the Board and to act on behalf of the Member on other matters.
 The Members have a number of reserved powers for oversight of the Corporation.
Members of the Corporation:
Sr. Michaela Connolly, OP
Sr. Jeanne Gilligan, FSP
Sr. Ann Quigley, SHCJ
Sr. Patricia Vetrano, RSM
B.  The Board of Directors consists of between seven (7) to fifteen (15) persons comprised of the delegates, ex-officio and additional persons elected by the Members of the Corporation. Directors may serve two (2) three-year terms.
Unless reserved to the Members, the Board has the authority of the New York Not-for-Profit Corporation Law, as well as the general power to manage and control the affairs and property of the Corporation.
The Board fulfills its responsibilities through the following Committees: Executive, Mission and Governance, Finance, Buildings and Grounds, Quality Assurance, and Mission Advancement/Community Outreach.
Board of Directors:
Noël Caraccio (Secretary)
Stephanie Carpentieri
Sr. Aileen Donovan, OP (Exec. Director, Ex-Officio)
Carole Edelman
Br. Wayne Fitzpatrick, MM
Sr. Margaret Flood, OP
Clare L. Horn
Régine Lambrech
John E. Maloney (Vice Chair/Treasurer)
Sr. Marie Parker, RSM
Sr. Jeanne Ronzani, SHCJ
Nicholas P. Schiavone
Sr. Helen Wacker, FSP (Chair)