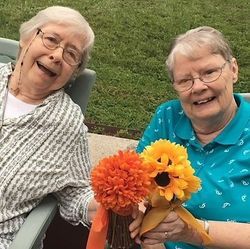 Donate Now
Your donation supports Marian Woods' mission of providing a loving home to elder Catholic women religious where they may experience quality of care and quality of life through a holistic and simple lifestyle.
For questions, please contact Carolyn Sedotti via phone at 914-750- 6046 or email at csedotti@marianwoods.org.
Click here for the Marian Woods' Donation Form.