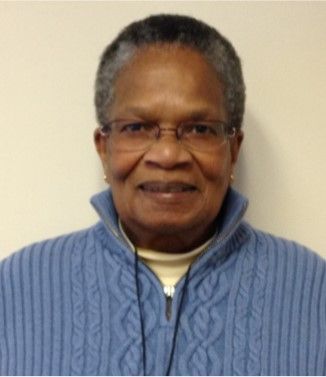 Marian Woods' resident, Sr. Dorothy Hall, O.P. was selected by a special committee of the Cultural Diversity Apostolate of the Archdiocese of NY as one of the first recipients of the "Bakhita Woman of Faith and Service Award." 
This special award was presented by Cardinal Timothy Dolan during the annual Archdiocesan Black History Month Mass on Sunday, February 2nd at St. Patrick's Cathedral.
The award is named after St. Josephine Bakhita, a former slave from Sudan who served with the Canossian Sisters in Italy during the first half of the 20th Century and was canonized in 2000.   
Sr. Dorothy grew up in Harlem where she attended St. Aloysius School and Cathedral High School.  In high school she met a Dominican Sister who first spoke with her about a religious vocation.  After high school she entered the Franciscan Handmaids of Mary Convent, where she lived for seven years before leaving to marry, start a family and have successful careers in banking and with the US Army, Corps of Engineers.  
Retirement and the death of her mother marked Sr. Dorothy's journey back to religious life.  Meeting fellow Dominican Sister, Terry Rickard, who ministered at her mother's wake started the wheels in motion.  In 1995, Dorothy became a Dominican Associate and then a Candidate, professing final vows in 2006 on the feast of the Epiphany.  
Sr. Dorothy has worked tirelessly to help the hungry in the Bronx and in Harlem, first at St Augustine's Roman Catholic Church for 14 years and currently at St. Charles Borromeo-Resurrection and All Saints Church.
In 2019 she obtained a grant for $20,000 from local funders to expand her efforts for the parishioners at Resurrection Church, offering in addition to shelf-stable items, canned and fresh vegetables once per month.  The pantry offers a "shopping" experience to the working poor in the area, where they can select the items they need rather than accept a pre-made bag of groceries with items they may or may not need.  "This eliminates waste, takes into account dietary concerns, and provides self-respect and dignity to those using the service," says Sr. Dorothy.
She adds, "It's a blessing to  help people in this community—getting to know them and their concerns,  being a stable presence, helping them to make healthy nutritional choices—making a difference in their lives."